Why Choose Us?
It's really simple. We don't just let your business listing sit in a directory. We actively promote the entire platform and employ many ways to put your business in front of consumers. Additionally, business owners can become part of our very powerful Referral system - Meeting of the Minds (MOTM) to really increase their customer base and their bottom line.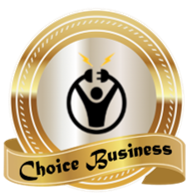 The goal is to always provide exposure and support for Choice Businesses.
1. B2B Referral System - MOTM
The Skill Market Choice Businesses' exclusive Referral System - Meeting of The Minds (MOTM) is a powerful network within The Skill Market family designed to bring business in to each member of the network to support growth of the individual business.
2. The Choice Business Community
The Skill Market Choice Business Community is an exclusive social community of business owners and supporters. Business Owners Members have an opportunity to create spaces in the community to actively promote their business to other members. What members can create in spaces on this social platforms is only limited to their imagination. Going LIVE is a mere click of a button in the Community!
3. Services
The Skill Market offers web building services and interactive eLearning course creation at greatly reduced Choice Business membership prices. One page or multipage sites are available to give your business a sleek and professional digital look. Interactive eLearning Courses can be used for anything from on-boarding to training employees, to building an online course business.
4. Live Chat
The Skill Market Live Chat widget is available to businesses. Live chat on a website extends the options for communication since many people prefer to text rather than make a telephone call that may not be answered by a person. A great option to cultivate new clients for their business.
5. Email Marketing & Automation
Business members can promote their business with targeted messages to customers and potential clients. The The Skill Market's Marketing & Automation platform allows for the creation of awesome email marketing campaigns from our templates or from yours. Let your business message be heard!
Businesses can also completely automate their marketing campaigns.
6. Tools & Resources
The Skill Market will continue to provide and add additional tools and resources to help member businesses grow. There are already a myriad of options available within MEET - our business social platform and coming soon in our Consumer Corner. Free downloads on essential business topics will also be available for Choice Business owners.