More than a Business Directory ...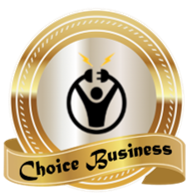 The Skill Market supports an ever growing business community of Choice US businesses with simple but exceptional marketing to promote visibility and engineer growth.
Imagine a community of business owners who help you grow your business through powerful referrals that actually convert. Remember when word of mouth was a thing? It is a focused element of the role of the Choice Business Community!
The Skill Market provides a plethora of tools and resources to grow your business in a community atmosphere. We believe it takes the small business community to help another small business grow and thrive, so we have developed that community - The Choice Business Community! We enjoy working on the Services we provide as much as you need them. This help us in delivering your goals easily. Browse through the wide range of services that are attached to your listing in The Skill Market Choice US Businesses Directory.
Ready to move your business forward? Get ListedNow!
This is the most genius, affordable and complete small business marketing and strategic growth support I have seen in recent times!
Choice Business Directory is awesome. Then I realized it was not just a directory but a whole entire marketing support system and referral platform.
My company was listed in another directory that basically was dead. Listing in the Skill Market Choice Business Directory was great! Plus they did a brand new website for my business, modern and user-friendly.